Reflections Wellness Centre Opens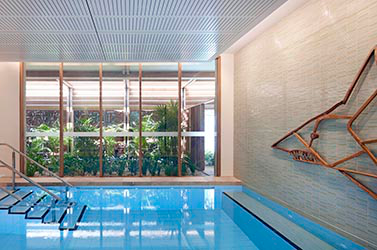 Cranbrook Care, has opened its Reflections Wellness Centre offering a range of health and wellbeing services to its aged care residents and soon to be retirement living residents at Cranbrook Residences.
Commenting on the opening of Reflections, Ms Kerry Mann, CEO, Cranbrook Care, said: "At Cranbrook Care we strive to enrich the lives of older Australians using a unique, age-specific approach. Reflections Wellness Centre is a prime example of this."
"Reflections is the place where our residents can – either for enjoyment or as part of a personally devised fitness and rehabilitation program – use the hydrotherapy pool, consultation suite and a gym with premium, age-specific exercise equipment which has been imported from Finland," Ms Mann added.