Cranbrook Residences Releases Stage 2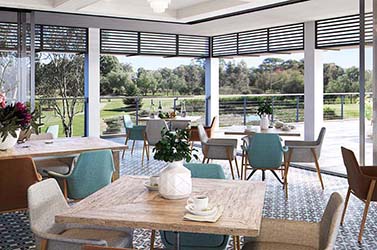 With Stage One of Cranbrook Residences set for completion in early 2017, Cranbrook Care has announced the second and final release of 26 beautifully-appointed purpose-built apartments including a mix of one, two and three bedroom residences.
CEO of Cranbrook Care, Ms Kerry Mann, said Cranbrook Residences, which launched late last year with a ground breaking officiated by 2GB's Alan Jones, has been warmly welcomed by both the local community and interested retirees seeking low-maintenance, lifestyle-rich living options.
"What we are creating is more than luxurious, low-maintenance residences – although they certainly are this. We are creating a community that prioritises lifestyle-enrichment and engagement, and we have received an excellent response to this from local Hills retirees, with the first wave of our soon-to-be residents coming mostly from suburbs in Sydney's North West," said Ms Kerry Mann.
For information about the second and final release at Cranbrook Residences, contact Joanne Boik on 02 9672 6866, email contact@cranbrookresidences.test or drop into our Display Suite at 6 Fairway Drive, Kellyville.